Design
There are many designs for you to choose from.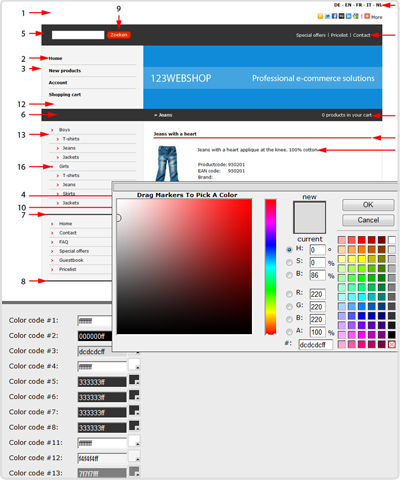 You can also match the style of the eCommerce solution to your own company branding. By using our easy colour palette, you can change the colour in each section to the design of your choice.
This way you can give your e-Shop its own 'look and feel' without having to hire a graphic designer.
You can add your own logo/header to all the designs. You can use a different logo/header per page/category.